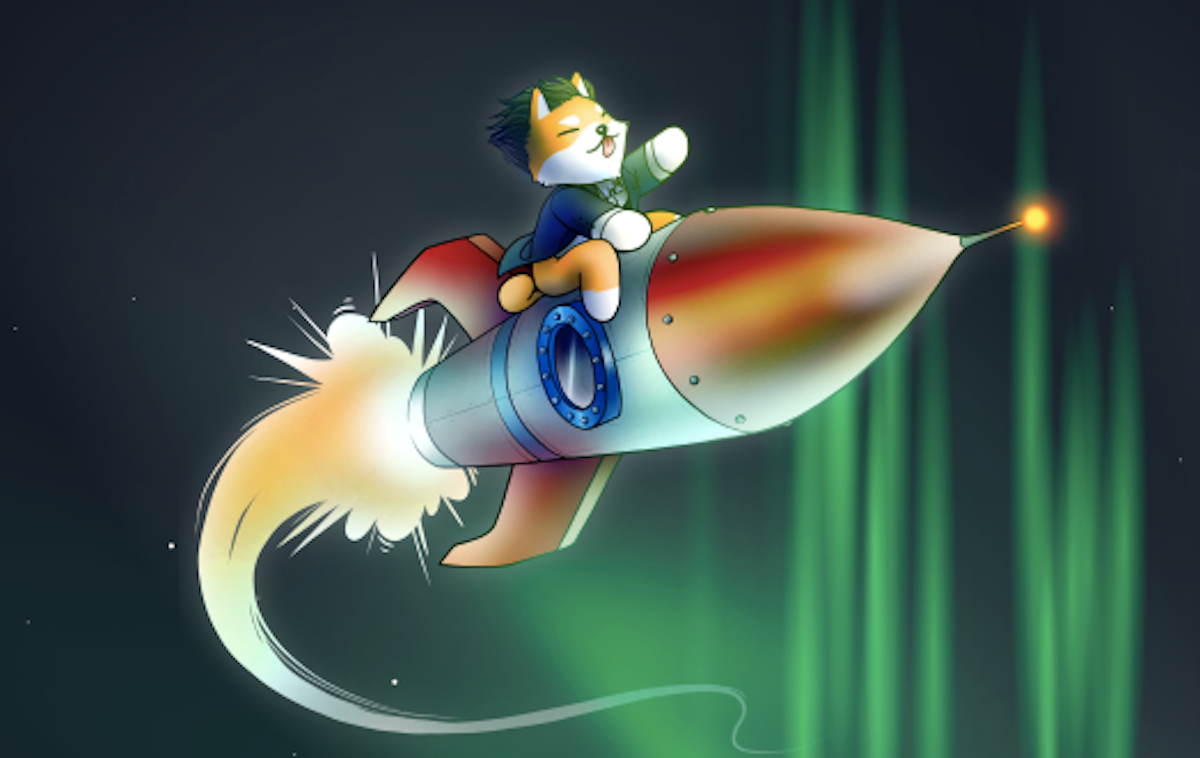 Dogelon Mars is a dog-themed meme coin on Ethereum and Polygon. It follows the example of other successful dog coins like Dogecoin, Shiba Inu and Floki Inu.
Dogelon Mars plays on several popular themes in the meme coin space. Its name is a mixture of Dogecoin and Elon Musk, the billionaire entrepreneur who is an outspoken supporter of Doge. It alludes to Mars, a spin on the famous moon meme, implying that Dogelon will experience a massive upward movement. Beyond its tongue-in-cheek name, Dogelon Mars has managed to build a significant community, with more than 300,000 Twitter followers and more than 84,000 followers on Telegram.
Who Are the Founders of Dogelon Mars?
Just like is the case for its more prominent and more established cousins, the founders of this particular dog coin are unknown. That is somewhat of a common occurrence for meme coins, and investors are well-advised due to due diligence with little-known coins to avoid falling victim to malicious practices like rug-pulls and exit scams. With that said, ELON has been on the market for several months, making the likelihood of the coin being a scam relatively small.
What Makes Dogelon Mars Unique?
Dogelon Mars uses a humorous comic story of Dogelon, the dog giving the coin its name, as a background for its coin. Dogelon "explores the greatest mysteries of the galaxy and seeks to recolonize the planet he once called home with the help of the friends he's made during his travels through the stars." Several short comics are published on the coin's website that follow Dogelon on his adventures to Mars, where he meets friends and goes on adventures.
Dogelon Mars does not have a roadmap per se, but instead developed a fantasy version through its comics. After the re-colonization of Mars in 2420, Dogelon will have to fight for survival against the annihilators. This fantasized version suggests that once the coin is listed on all major exchanges, the price of ELON will reach "Mars," or, in other words, it will trade at a much higher valuation. However, "annihilators," by which the volatility of the crypto markets could be meant, will be a problem the community will have to fight against.
In practice, ELON is a meme coin without much utility beyond buying it and holding it in a wallet like Metamask. However, considering it has a potent combination of several very "memeable" attributes in its title (Elon Musk, Doge, Moon/Mars), Dogelon Mars could appreciate rapidly if the overall cryptocurrency market appreciates and the risk appetite for meme coins increases.
How Many Dogelon Mars (ELON) Coins Are There in Circulation?
The total supply of ELON is 1 quadrillion. 50% of all ELON tokens have been sent to Vitalik Buterin, the founder of Ethereum, in an effort to burn the tokens and remove them from circulation effectively. This is similar to Shiba Inu's approach, although it initially disrupted the Shiba Inu token price because Vitalik decided to give the tokens to charity. The remaining supply of ELON is permanently locked in the liquidity pool, with a current circulating supply of 553 billion ELON.
How Is the Dogelon Mars Network Secured?
ELON is an ERC-20 token on Polygon and Ethereum, which is one of the most popular blockchains and the go-to solution for many decentralized applications. Its proof-of-stake consensus mechanism requires validators to stake 32 Ether to process transactions, store data and add new blocks on the Ethereum blockchain. A set of decentralized nodes validates transactions and secures the Ethereum blockchain.
Polygon is a layer-two scaling solution for Ethereum that allows for increased transaction throughput, meaning there are no gas wars on Polygon.
Due to its artificially high supply, ELON may appreciate, but it unlikely to hit $0.01. However, the crypto space is unpredictable.
Where Can You Buy Dogelon Mars (ELON)?
ELON is available on KuCoin, UniSwap (V2), OKEx, Poloniex, Gate.io and Crypto.com Exchange.