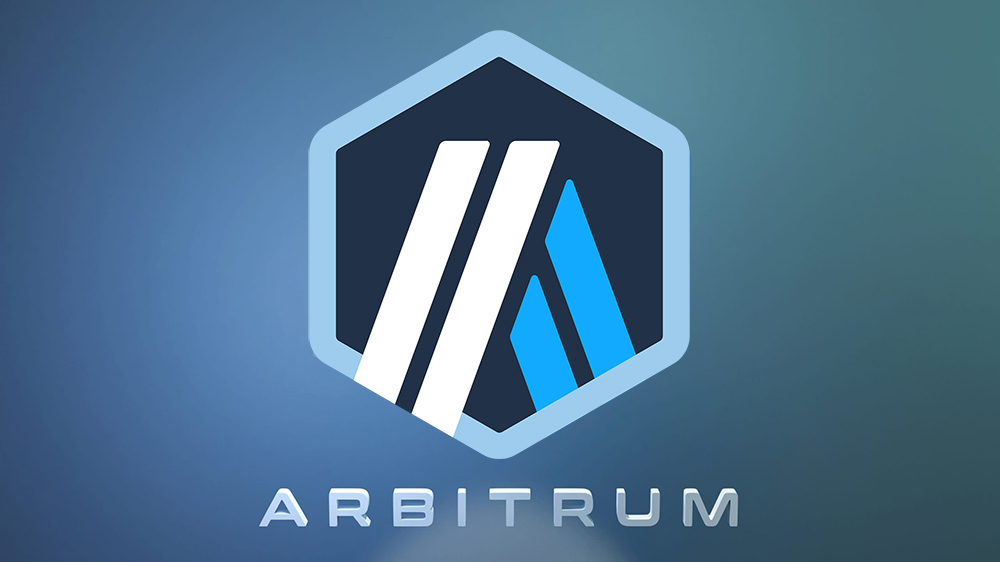 Arbitrum is an Ethereum layer-two (L2) scaling solution. It uses optimistic rollups to achieve its goal of improving speed, scalability and cost-efficiency on Ethereum. Arbitrum benefits from the security and compatibility of Ethereum. Another benefit is the higher throughput and lower fees compared to Ethereum. That is made possible thanks to moving most of the computation and storage load off-chain.
Arbitrum's native token is called ARB and is used for governance. Offchain Labs, the developers behind Arbitrum, announced the shift to a decentralized autonomous organization (DAO) structure — the Arbitrum DAO. ARB holders can vote on proposals that affect the features, protocol upgrades, funds allocation and election of a Security Council.
Arbitrum has an ambitious roadmap for 2023, which includes: Launching its own layer-three solution called Orbit; Enabling developers to deploy programs written in popular programming languages like Rust, C++, and more using Stylus; Expanding its validator set to include more independent institutional validators; Moving its protocol to layer two with Arbitrum One.
On March 16, 2023, Arbitrum announced their highly anticipated airdrop of ARB. The token will be airdropped to early users and DAOs building on Arbitrum, with 12.75% of the total supply to be distributed. Recipients were rewarded on a point-based system depending on their interaction with the Arbitrum network until a cutoff date of March 1, 2023. The token generation event is on March 23, 2023.
Who Are the Founders of Arbitrum?
Arbitrum is developed by Offchain Labs, a New York-based development company. Its founders are Ed Felten, Steven Goldfeder and Harry Kalodner, former Princeton University researchers with years of experience in computer science, cryptography and blockchain.
Ed Felten is a computer science professor at Princeton and served as President Obama's Deputy CTO. He is the co-founder and Chief Scientist of Offchain Labs.
Steven Goldfeder is a computer scientist and entrepreneur who received his Ph.D. from Princeton. He is also the co-founder and CEO of Offchain Labs.
Harry Kalodner is a computer scientist and Ph.D. candidate at Princeton. He is also the co-founder and CTO of Offchain Labs.
In 2021, Offchain Labs announced that it raised $120 million in its latest Series B funding led by Lightspeed Venture Partners, valuing it at $1.2 billion. Other prominent investors include Polychain Capital, Pantera Capital, Mark Cuban and more
What Makes Arbitrum Unique?
Arbitrum uses optimistic rollups to stand out from other scaling solutions for Ethereum. It claims to offer several advantages over other optimistic rollup solutions, such as:
Compatibility: Arbitrum supports unmodified EVM contracts and transactions, meaning that any existing Ethereum DApp can run on Arbitrum without any code changes.
Scalability: Arbitrum can handle thousands of transactions per second with low fees and fast finality, while maintaining the security guarantees of Ethereum.
Flexibility: Arbitrum allows developers to deploy programs written in popular programming languages like Rust, C++, and more using Stylus, its upcoming EVM+ equivalence feature.
Decentralization: Arbitrum does not rely on any centralized operator or sequencer to order transactions. Instead, it uses a decentralized network of validators who stake ARB tokens and earn fees for securing the network.
Arbitrum also has a vibrant ecosystem of DApps, wallets, tools and partners that make it one of the leading scaling solutions for Ethereum.
Some of the protocols that are available on the network include: GMX (GMX), Treasure (MAGIC), Camelot (GRAIL), Radiant Capital (RDNT), Vela Exchange (VELA), ZyberSwap (ZYB), Dopex (DPX), PlutusDAO (PLS), TridentDAO (PSI), Jones DAO (JONES) and more.
The growth of the Arbitrum ecosystem can be seen from its total value locked (TVL) metric. According to DeFiLlama, Arbitrum's TVL reached a peak of $3.2 billion in November 2021 and currently stands at around $1.85 billion as of this writing. This makes it the highest TVL among all other Layer 2 ecosystems.
How Many Arbitrum (ARB) Coins Are There in Circulation?
ARB is the native governance token of Arbitrum. It will launch on March 23rd 2023, distributing 12.75% of the total supply of ARB tokens to eligible recipients and DAOs.
The utility of the ARB token is to enable decentralized governance of the Arbitrum ecosystem. ARB holders govern the Arbitrum network by voting on governance proposals for the Arbitrum One and Arbitrum Nova chains. They can also influence how funds of the DAO treasury will be used. Governance proposals can include upgrades to the chain, changes to network parameters, allocation of grants and bounties, integration of new features and more.
ARB does not work as a gas fee token like ETH does on the Ethereum network. Instead, the fees on Arbitrum are paid in ETH or any other ERC-20 token supported by DApps. This means that ARB holders do not need to spend their tokens to use Arbitrum services, but rather can stake them and earn fees for securing the network.
The total supply of ARB tokens is fixed at 10 billion. The token allocation is as follows: Arbitrum DAO treasury: 42.78% (4.278 billion), Offchain Labs teams and advisors: 26.94% (2.694 billion), Investors: 17.53% (1.753 billion), airdrop to users: 11.62% (1.162 billion), airdrop to DAOs: 1.13% (113 million).
How Is Arbitrum Secured?
Arbitrum derives its security from the Ethereum network, which provides consensus and finality for Arbitrum transactions. In other words, Ethereum guarantees the validity of the rollup's off-chain computation and data availability behind the computation.
The use of optimistic rollups means Arbitrum executes transactions on the rollup outside of Ethereum, and bundle multiple transactions in a batch before submitting it to mainnet. As the term "optimistic" suggests, the off-chain transactions are assumed to be valid and no proof-of-validity is submitted. In case of a dispute, there is a time period after the rollup is submitted where anyone can challenge the transaction by submitting a fraud proof.